Patrocle
Game Master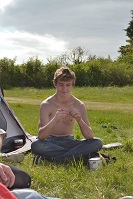 Offline



Joined: 14 May 2013
Posts: 31


Localisation: France
Posted: Mon 27 May - 15:56 (2013)

 

   Post subject: News about server!

---

Hi all; 

All L2Media's staff had a meeting, during this, we all gave our opinions about server, and all agreed that's it should be better to down server waiting the dedicated server, all can agree that server in lagging on a PC, and if server lags, it will give a bad reputation, so, we closed server for a (normally) short amount of time, but don't worry...thanks to this short DOWN, we'll work again on all classes/skills and try to make our actual balance perfect!.


I hope we'll see you again on the incoming server!


Patrocle.