Patrocle
Game Master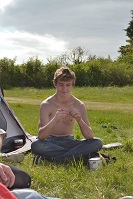 Offline



Joined: 14 May 2013
Posts: 31


Localisation: France
Posted: Mon 20 May - 20:02 (2013)

 

   Post subject: Some infos on skills

---

Some news on skills settings.

 


 


 

Duelist: Weapon Blockade land rate as been downed a little (1/3 chance now).

 

Phoenix Knight: Sacrifice have now a 16sec reuse time.

 

Sagittarius: Stun shot chance has been up.

 

Archmage: Cancellation reuse as been changed to 1:30min.

 

Cardinal: Dryad Root chance as been downed, because it isn't a skill of this class.

 

Dark Avenger: Number of buffs canceled as been down, and reuse time as been up.

 


​ 

Elfs: 

Eva's Templar: Arrest chance as been up, because land rate is really low (Same for ALL tanks).

 

Shilien Templar: Spirit of Shilen HP Drain as been downed (only a little) because it was really OP.

 

Hex land rate as been up for all DE, because it land really rarelly.

​ 


 

Orcs: 


 

Grand Khavataris: Soul Breaker chance as been down, because it land too much.

 


 


 


 


 


 

Doombringer: Disarm & Mass Disarm land rate as been down, rush reuse= 8sec.

 

SoulHound: Curse of Divinity dommages has been down: 3K in critic now.

 

Trickster: Warp reuse is now 8sec.

 

Judicator: Restoration impact have a reuse of 12sec.

 


 


 


 

Mages: Fear/Silence and some other debuffs land rate as been down => too much chance.

 

Archer: We augmented generals dmg a little.